ELK Studios
ELK Studios Slot Reviews
ELK Studios is a boutique online slots studio based in Stockholm, Sweden. They produce all their games in-house, including popular titles that you may recognise like Wild Toro, Nitropolis Katmandu Gold, as well as newer slots like Bompers. Their content is more about innovative features and new slot mechanics than crazy win potential, as is also evident from the games we have reviewed. Scroll down to see how we liked them, as well as for more interesting facts about the company and recommended online casinos where to play ELK Studio slots.
Highlights
Here are our highest-rated ELK Studios slots that we have reviewed so far:
🥇 Wild Toro 2 – 4.5 out of 5
🥈 Taco Brothers Derailed – 4.4 out of 5
🥉 Taco Brothers – 4.1 out of 5
Other noteworthy achievements:
🏆 The Einstein Award 2021: X-iter feature.
🏆 Extravaganza 2021: ELK Studios.
🏆 Bonus Madness 2020: Nitropolis.
⭐️ Cluster Master honourable mention: Cluster Slide.
See our UK casino picks below for where to play these slots for real money.

Featured sites
Play favourite ELK studios slots at these licensed slot sites
All slot reviews
Here are the rest of the ELK Studios slot reviews. We have played all of their games but only a few we managed to write about here. Each review takes into account their entire portfolio, so we hope you'll learn a thing or two from our special reports.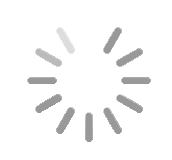 Show more
Elk Studios Casinos
ELK Studios released exactly 12 games in 2021, that's one game each month. Here are some of the best licensed slot sites where you can try out their old content and expect timely new releases on a regular basis.
Rank
Slot site
Bonus
Secure link
About ELK Studios
ELK Studios is a privately owned online slots developer. It was founded by Rickard Annell, Lars Rustemeier and Filip Säfbeck, who is also the CEO, in 2013.
Having already been involved in the iGaming community back then, I remember how the company was differentiating their games from the rest by stressing the mobile-first approach to development. This mindset is still important to them to this day, staying true to their design language over years.
ELK Studios has 60+ games as I write this, produced by a relatively small but fast-growing group of people. In fact, the company is one of the fastest-growing companies in Sweden according to DI Gasell.
We create a fair gaming experience with high-quality artwork, sound, story and fresh new innovative features.

Christopher Whittle, Casino Product Manager at Elk Studios
Slots
ELK's slot games come in different configurations. What most of them have in common is the Return to Player (RTP), which for this developer doesn't change much from game to game. In fact, starting from late 2021 they've adopted a fixed 95% RTP rule across all releases. Their earlier titles have a much higher return to player that goes up to 96.40% in slots like Wild Toro, which now has a whole sequel of different slots, like this one:
Win Potential
ELK slots are not that great when it comes to the maximum win potential. The most you can win in their slot is 50,000x in Nitropolis 3, which is an outlier. See also Joker Gems, which has fixed jackpots of up to 50,000 credits up for grabs regardless of bet size. In one of my Q&As with their Casino Product Manager, Tiger Holmgren, I asked about their maximum win approach and more. Like with the RTP, most of their recent releases have their maximum payouts capped at 10,000x.
Speaking of bet sizes, most of their games allow up to 100-credit bets. With slots like Katmandu Gold that offer up to 10,000x ways to win, that means you can win up to a million. However, that will also depend on where you play as each casino can put their own cap on the bet size.
Ways to Win
This Swedish game studio has experimented with a lot of different win variations. ELK Studios has a boxing-themed fruit machine with just 1 pay-line, called Knockout Diamonds. And they also have crazy series like the Nitropolis, which offers up to 85,155,840 different ways to win! That is surely a record of sorts, which is also why it won our Bonus Madness award in 2020.
Volatility
On the volatility scale, ELK's games tend to be somewhere in the middle rather than the extreme. Games launched in 2021 and 2022 had a volatility score ranging between 6 and 7 out of 10. Slots like Dream Diver have the lowest score, whereas Zulu Gold, Taco Brothers Derailed, and Toro 7s have the highest risk/reward ratio.
Hit Frequency
The hit frequency in ELK Studios slots also varies from lows of 12.8% in Knockout with a single pay-line, to 40.5% in Electric Sam and 36.9% in Micro Knights. Wild Toro 2 is an excellent middle-of-the-road choice with a win hit frequency of 22.40% and an outstanding win potential.
Themes
Over the years a couple of distinct slot themes have emerged in ELK's slot game portfolio. One such is the Gold series, which includes titles like Katmandu, Tahiti, Voodoo, Black River, Ecuador and Zulu. All of them are similar in appearance but have different features that push the boundaries. Most importantly, they have an expanding reel that can produce anywhere from 4,096 to 531,441 ways to win.
Also when it comes to themes, many ELK Studios games can be recognised by their electronic music soundtracks, some even on the border of hardstyle. See Bompers, DJ Wild and Nitropolis for best examples.
ELK Studios Gravity slots is another emerging theme in their games collection. Unlike cluster slots, like Dreamzone or Micro Knights, gravity slots have traditional pay-lines but the unique formation of wins that create avalanches and reactions. Some best examples include the award-winning Cluster Slide, Cygnus and Bompers, which is also their first slot with the X-iter .
Features
Special features are every developer's signature element. Although ELK doesn't rush to trademark every idea that they come up with, there are a couple of innovations that stand out: Betting Strategies and the X-iter, which they introduced in 2021.
X-iter
X-iter is a bonus buy feature that includes 5 modes, four of which allow you to buy special symbols or a bonus. This trademarked slots innovation was introduced in the Bompers slot and is a great addition to anyone looking to dial up risk at any moment while in play. The difference between common bonus buys is that X-iter can also be used to trigger smaller bonus rounds and choose from a variety of bets to suit different budgets and strategies.
The biggest X-iter is the Super Bet, which is 500x bet:
Betting Strategies
ELK's betting strategies is a feature that has been with their games pretty much since the early days. Instead of having to manually adjust your stakes, this special betting mode lets you set the game in a way that will increase or decrease the bet size for you once a certain condition is met. There are 4 Betting Strategies to choose from:
Jumper – Raises your bet on a win by one level until reaching four levels above your base bet. Bet level will be reset to base bet after a losing round. Resets on a loss.
Optimiser – Bets a percentage of your balance instead of a fixed amount. Adjusts automatically to the closest bet level up or down, and in sync with your balance.
Booster – Raises your bet on a loss until reaching four levels above your base bet. Bet level will be reset to base bet after a winning round. Resets after a win.
Leveller – Raises your bet after 5 consecutive losses in a row. Resets after a win.
Whether it's just a gimmick or a useful feature is everyone's to decide. Even if used sparingly, betting strategies can be a fun way to interact with their games. Be careful not to choose too ambitious of a strategy by checking the game stats like volatility first.
Conclusion
I have always looked forward to new slot releases from boutique studios like ELK Studios, mainly because smaller and independent developers have more ambitious designs and concepts. Sometimes maybe even too ambitious for my taste. Nevertheless, more often than not ELK slots have proven to be both fun and original, which is also the reason behind their increasing popularity and reputation, which is more important than ever. I remember reviewing their very first games, like Taco Brothers and Wild Toro, thinking that these are some of the coolest new games out there. I still feel the same when playing most of their latest releases. That said, after hitting a small plateau, ELK Studios is back on track and is one of the most notable game providers to watch in 2023 and beyond.
ELK Studios FAQ
Here are some good-to-know facts about this game developer.
What are the most popular ELK Studios slots?

The most popular slots by ELK Studios are Taco Brothers, Wild Toro, Nitropolis and one of the slots in the Gold series, such as Zulu Gold.
Does ELK Studios have progressive jackpots?

They do not have progressive jackpots, but they do have a game called Joker Gems which has three fixed jackpots.
How good is the Return to Player?

ELK's RTP across 60 or so slots is relatively stable. Most of their newest releases have a fixed RTP of 95%, whereas some of the older titles like Wild Toro come with a long-term theoretical return to player of 96.40%.
Can you play ELK Studios slots in the UK?

Yes, all of their games are licensed by the UK Gambling Commission.