Push Gaming
Push Gaming Slot Reviews
Push Gaming is a privately held game developer that was established in 2010. Over the past years, they have released some of the most thrilling and immersive slot games. This includes unique titles like Jammin' Jars, Fat Rabbit and Razor Shark. By steering away from a conveyor belt approach to development, this UK and Malta-based game studio is an epitome of the quality over quantity and "Players First" mentality. Here is everything you need to know about this developer and the best slot sites where you can play their games.
Highlights
Here are our highest-rated Push Gaming slots that we have reviewed so far:
🥇 Jammin' Jars 2 – 4.8 out of 5
🥈 Joker Troupe – 4.8 out of 5
🥉 Big Bamboo – 4.8 out of 5.
Other noteworthy achievements:
🏆 Winner of the best cluster slot of 2021, Fire Hopper. See also Best Slots of 2021.
See our UK casino picks below for where to play these slots for real money and with complete peace of mind.

Featured sites
Play favourite Push Gaming slots at these licensed slot sites
More reviews
Push Gaming creates their games in-house, from start to finish, ensuring that no two releases are ever the same. They have just over 25 (mobile-first) games as they continue to release only a handful of titles each year. Here are our other Push Gaming slot reviews that you may like.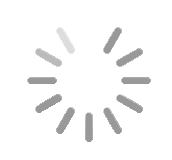 Show more
Push Gaming Casinos
Push Gaming slots can be currently found only at select licensed UK slot sites. Keep in mind that from the 1st of July 2021, the company adopted what is known as a variable RTP approach which means that all of their games will have more than one RTP which operators can choose from. Each game is available in four RTP configurations, ranging from the desired 95% and above, down to 90% and below for some markets. If you wish to maximise your chances of winning then it's important that you check each game's RTP at the desired casino. Here are some top-tier sites where you will find most of the premium slots made by Push Gaming.
Rank
Slot site
Bonus
Secure link
About Push Gaming
Push Gaming was founded in 2010 as a bootstrapped startup that was repurposing land-based content for online play. After a while, they transitioned into developing exclusive titles for a group of casinos. The acquisition of the Game Server Integrations (GSI) in 2020 marked another turning point, giving them even more control over publishing and differentiating themselves from the competition.
Push Gaming has more than 70 employees in offices in London and Malta, with one of the two co-founders, James Marshall as CEO. This is his quote that seems to describe the company's ambitions quite well:
We ensure that all our games themes are engaging, our features unique and captivating and our art, stunning and precise!
Games
Push Gaming games are certified across multiple regulated European jurisdictions, including Sweden, Denmark, Malta, Romania and the UK. Their games can also be found in Canada, Spain, Italy, Latin America and soon also in the US.
Their goal is to make games that are not just played for novelty but provide an experience that was not there previously and which resonates with all types of players. Perhaps that is why they have shown a 60-70% success rate with fewer games produced over a lifetime than some studios release annually (eg. Play'n GO).
Their drive to deliver an immersive experience and create highly entertaining products has led to the creation of such popular titles as Fat Rabbit, Jammin' Jars and its sequel, and Razor Shark. Let's take a quick look at some of them.
Fat Rabbit
Fat Rabbit was one of the first slots that they made, featuring a playful cartoony theme that greatly diverges from the classic Vegas motifs. As evident from streamers' reactions on social media and YouTube, the fluffy protagonist can produce some serious wins of more than 4,000x bet, thanks to the game's progressive free games feature.
This game also gave rise to an entire "Fat" series. This includes Fat Drac which was released for Halloween in 2021, featuring lots of more tricks and treats, including the next-level 50,000x maximum win potential. In May of this year, we will see yet another variation of this theme in a release called Fat Banker, so watch out!
Jammin' Jars 2
Based on Push Gaming's first cluster pays aka grid slot, this 2021 sequel has been a major talking point among slot enthusiasts since it was announced. As I wrote in the Jammin' Jars 2 review, the part two is just as well made if not even better, keeping all the beloved features from the original and adding new ones that seem to fit perfectly by player expectations right now. This includes the Giga Jar feature presented in the video above, which can generate some head-spinning wins of up to 50,000x bet.
Razor Shark
Rocking the highest observed win of more than 85,000x bet, Razor Shark is another Push Gaming blockbuster slot that has got it right in many ways. The key features here are the unlimited Free Games with Mystery Stacks and the infinitely increasing win multiplier. This is an underwater slot like no other. Fans of such coins mechanic should try their newer slots like Big Bamboo or Dinopolis as well.
Special Features and Mechanics
Each Push Gaming slot is unique in its own way, so there is no shortage of special bonus features. Here is a couple that is worth highlighting.
Power Up Feature
It's an innovative "double-up" type feature where players can gamble their winnings for a feature trigger or greater winnings. The feature is available in slots like Mystery Museum.
Hypermode
Another neat trademarked feature which is also one of my favourites is the Hypermode. Introduced in their Joker Troupe slot, this unique mechanic exponentially increases the pace of free spins with endless retriggers. You will also find it in their 2021-released slots like Land of Zenith, which you can see from my video above.
Operators have no shortage of games, so it's quality entertaining games that they now need.

CEO James Marshall
Cluster Pays
Cluster Pays is not their innovation per se, but Push Gaming has nailed it with both Jammin' Jars and The Shadow Order. In late 2021 they came out with Fire Hopper, which also won our Cluster Master award for the best cluster slot of the year. Check them out if you're looking for a different type of slot experience.
Progressive Jackpot Slots
Push Gaming has only three slots with a progressive jackpot. This includes Mount Magmas, Power Force Villains and Power Force Heroes. The last two have been available for some time now but only at a few casinos. Unlike the Power Force slots, which offer two local progressive jackpots, Mount Magmas is the first progressive Push Gaming slot that offers must-drop progressive jackpots at casinos like LeoVegas. One of the jackpots, the Mega Jackpot, must be won before reaching 100,000, and the other, the Daily Jackpot, must be won every 24 hours!
Push Gaming RTP
Push Gaming slots have multiple RTPs, which means that each one of their games is available in 1 of 4 different return-to-player configurations. Here is an example from some of their most popular slots:
| | | |
| --- | --- | --- |
| Jammin' Jars 2 RTPs | Fat Drac RTPs | Razor Shark RTPs |
| 96.40% | 96.57% | 96.70% |
| 95.35% | 95.04% | 95.05% |
| 94.04% | 94.05% | 94.06% |
| 90.80% | 90.49% | 90.52% |
Nicola Longmuir, Push Gaming CCO, explained why they jumped on the variable RTP boat like some other developers:
Variable RTPs allow operators more flexibility within the overall player experience. We have also taken every effort to ensure that players choosing to play one of our games will be aware of the RTP in play from the game loading screen, as of Thursday 1st July 2021. We are also working on introducing even more measures that go beyond mandatory requirements in the coming weeks, which we will communicate to you shortly.
Other than that, their slots have some of the highest return to player percentages. Wild Swarm boasts 97.03% and The Shadow Order has a whopping 96.98%. But, it should also be noted that most of their games are played on high variance, so however favourable these percentages may not appear, the balance can move drastically in either direction over the short run.
Bonus Buy
In 2021, Push Gaming started adding Bonus Buy functionality to their new and existing slots. All it does is let you purchase the game's main feature for a fixed amount of credit. Depending on the game you play, you may also have more than one bonus available for purchase. That is the case with Mystery Museum, Joker Troupe, Bison Battle, Big Bamboo and Mad Cars (see my interview with the game producer) slots. See our bonus buys slots guide for how it compares to similar features from other developers.
Conclusion
Push Gaming may not be the biggest game developer that the online casino market has seen, but it may be one of the greatest in the eyes of many players. Every company strives to deliver the most entertaining, premium content, but very few have delivered on par with Push Gaming's success. Many of their slot games get high marks for not only thrilling features but also graphics and sound effects, which add to the holistic experience. In today's fierce competition, these seemingly small details play an increasingly important role and set apart truly great games from the average. Something which this studio has mastered.
Read our Push Gaming slot reviews to find out more, and check out our recommended casinos where you can try them out today.
Push Gaming's journey over the past decade has been an amazing ride. From humble beginnings as a bootstrap start-up, we're now at the point where we're ready to compete with some of the best in terms of technology supply.

James Marshall, CEO and Co-Founder at Push Gaming
Push Gaming FAQ
Here are some good-to-know facts about this game developer.


What are the most popular Push Gaming slots?

Some of their all-time most popular games include Fat Rabbit, Jammin' Jars and Razor Shark.

Does Push Gaming have progressive jackpots?

Yes, you will find local progressive jackpot pools on their slots Power Force Villains and Power Force Heroes, as well as must-drop jackpots on their new 2021 slot called Mount Magmas.

Where to play Push Gaming slots for real money?

You will find their games at online casinos in the UK, Sweden, Denmark, Malta, Romania and more.

How good is Push Gaming's RTP?

Push Gaming slots have some of the best theoretical return to player or RTP of around 96.6%. Note that most of their games are available in 1 of 4 possible RTP configurations, ranging from 96% and above, down to 90% and below.

Can you play Push Gaming slots in the UK?

Yes, their games are licensed by the UK Gambling Commission and are legal to play at the UK slot sites.