Quickspin
Quickspin Slot Reviews
Read all about the latest and popular Quickspin slots. Known for games like Big Bad Wolf, Sakura Fortune, The Wild Chase and The Sticky Bandits, the company releases around 15 new games each year, featuring artistic graphics, unique features and wins of up to 30,540x bet. They have over 80 online slots now and here's a selection of the latest reviews with recommended Quickspin casinos.
New Quickspin Slots
More of the latest reviews with game details
96.05%- 90.19%
High
30,540x

Featured sites
Play favourite Quickspin slots at these licensed casinos
Quickspin Casinos
Here are the top slot sites which have Quickspin slots. The very best will also offer their progressive jackpot game Dragon Chase, while others will throw in one or two Quickspin bonuses or free spins with the deposit as well.
Rank
Slot site
Bonus
Secure link
All slot reviews
All Quickspin slot reviews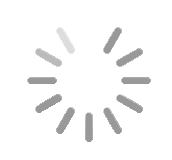 Show more
About Quickspin
Quickspin has been making slots since 2011. It was founded by Daniel Lindberg (CEO), Mats Westerlund, and Joachim Timmermans, who had extensive knowledge from working in companies like NetEnt and Unibet. The company is headquartered in Stockholm, Sweden, and has offices in Malta and Kyiv.
Quickspin got acquired by Playtech in March 2016. From what it seems, the studios remained largely independent and continues to focus on creating "games they'd like to play themselves".
So, how do they do that exactly? Well, I did my best to find out directly from their Chief Product Officer, Erik Gullstrand, which you can read from my exclusive interview.
Quickspin Slots
Which Quickspin slots should you play? Here are some fun highlights to help you choose the right game based on the official stats.
Popular Quickspin Slots
Here are some of the most popular Quickspin slots to start with:
Sakura Fortune — nominated for "Game of the Year" 2017.
Big Bad Wolf — "Game of the Year" award winner in 2013.
Eastern Emeralds — nominated for "Game of the Year" 2018.
Sticky Bandits — featuring sticky Massive Wilds and a free spins bonus.
Wild Chase — nominated for "Game of the Year" 2016.
Goldilocks — featuring Multiplier Wilds and Free Spins.
You can't go wrong with those, but if you're picking a game based on volatility, then consider one of the following…
Quickspin Slots Volatility
On a scale of 5, what's the most and least volatile Quickspin game you can play?
Quickspin slots with the lowest volatility:
Sinbad – 2.31 out of 5
The Wild Chase – 2.51 out of 5
Crystal Queen – 2.55 out of 5
King Colossus – 2.62 out of 5
Genie's Touch– 2.65 out of 5
Usually, the lower the volatility, the more often you win. If you prefer slots with a bigger win potential then here are Quickspin slots with the highest volatility and win potential:
| | | |
| --- | --- | --- |
| Slot | Volatility | Max win |
| Big Bad Wolf MegaWays | 5 | 25,823x, 26,252x, 30,540x (depending on RTP) |
| Golden Glyph 2 | 4 | 26,800x |
| Wild Cauldron | 5 | 21,199.50x |
| Hammer of Vulcan | 5 | 20,347.70x |
If you're looking for progressive wins then check out Quickspin's first-ever (local) progressive jackpot game, Dragon Chase. The Grand Jackpot drops near €100,000 monthly and €10,000 daily!
For comparison, the Quickspin slot with the lowest max win potential so far is Genie's Touch, which only pays up to 362x the total bet. However, don't let that discourage you from playing as it's the overall experience and flow of the game that counts.
Here's a different look at the payouts.
Best Probability of Hitting Big Win
What Quickspin online slot can trigger a 100x Epic Win more often?
Again, based on the official facts the probability that you'll win over 100x your total bet is the highest in slots like Panther's Reign (1 in 626), Sakura Fortune (1 in 876) and Hammer of Vulcan (1 in 822). This helps to explain why they are so popular.
On the other hand, it's very unlikely that you'll hit a substantial win in slots with the lowest probability, like The Wild Chase, which offers only 1 in 6,403 chance that you will trigger a win above 100x bet.
Quickspin Slots with Highest RTP
If you want to pick a Quickspin slot based on its long-term theoretical return to player or RTP then your best bet would be The Big Bad Wolf, which rocks the chart with a massive RTP of 97.34%!
Ironically, it is also the game that can come with an RTP of just 90.01%. That's because starting in 2021, Quickspin is offering their slots with multiple RTP configurations. I suggest you check the game at each casino to verify which version of the game you're playing as this can have a significant impact on your winnings. See the best payout casinos guide for more info.
| | | |
| --- | --- | --- |
| Slot | RTP | Variable |
| Big Bad Wolf MegaWays | 90.19%, 94.11%, 96.05% | Yes |
| Treasure Island | 97.07% | No |
| Sinbad | 97.06% | No |
| Joker Strike | 96.46% – 98.11% | No |
| Dinosaur Rage | 96.91% | No |
What about pay-lines?
Quickspin Slots with Most Paylines
The game with the most pay-lines is called Phoenix Sun, which has 243-7,776 ways to win. For "infinite" ways to win, check out Golden Glyph, which is their first reactor slot!
Big Bad Wolf MegaWays is Quickspins's first 117,649 ways slot that you should check out as well. It also won our Labor of Love 2021 award as the best sequel of the year.
Conclusion
Quickspin slots are some of the best on the market. While they may not offer quite the same risk/reward ratio as other developers such as Nolimit City or Push Gaming, their portfolio has been moving in a positive direction in terms of the maximum win potential. That we can not say about the return to player, which is now subject to change per casino as they have been introducing slots with multiple RTP configurations, starting with their flagship slots like Big Bad Wolf and Sakura Fortune. However, that should not be a reason for not playing these and many other of their great games for the reasons discussed above and the effort that they put into producing some truly unique slots. Hope my quick overview and the slot reviews above prove helpful in finding their best games for your taste. Have fun!