Quickspin
Quickspin Slot Reviews
Read all about the latest and popular Quickspin slots. Known for games like Big Bad Wolf, Sakura Fortune, and The Wild Chase, the company releases around 10 new games each year, featuring artistic graphics, unique features and wins of up to 16,000x the total bet. They have over 50 online slots now and here's a selection of the latest reviews!
New Quickspin Slots
More of the latest reviews with game details

Featured sites
Play favourite Quickspin slots at these licensed casinos
All slot reviews
All Quickspin slot reviews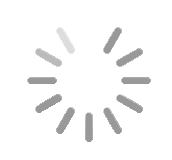 Show more
About Quickspin
Quickspin was founded in 2011 by Daniel Lindberg (CEO), Mars Westerlund, and Joachim Timmermans, who have backgrounds from NetEnt and Unibet.
Headquartered in Stockholm, Sweden, Quickspin got acquired by Playtech in March 2016, while still remaining independent and original when it comes to "creating the world's most awesome video slots".
So, how do they do that exactly? Well, I did my best to find out directly from their Chief Product Officer, Erik Gullstrand, which you can read from my exclusive interview.
6 Interesting Facts About Quickspin Slots
Which Quickspin slots should you play? Here are some fun highlights to help you choose your next game.
Quickspin Classics
Here are some of the most popular Quickspin slots to start with:
Sakura Fortune — nominated for "Game of the Year" 2017.
Big Bad Wolf — "Game of the Year" award winner in 2013.
Eastern Emeralds — nominated for "Game of the Year" 2018.
Sticky Bandits — featuring sticky Massive Wilds and a free spins bonus.
Wild Chase — nominated for "Game of the Year" 2016.
Goldilocks — featuring Multiplier Wilds and Free Spins.
You can't go wrong with those, but if you're picking a game based on volatility, then consider one of the following…
Quickspin Slots with Highest and Lowest Volatility
On a scale of 5, what's the most and least risky Quickspin game you can play?
Quickspin slots with the lowest volatility:
The Epic Journey – 1.65 out of 5
Sinbad – 2.31 out of 5.
The lower the volatility, the more often you win. If small wins are not for you, then here are some of the riskiest video slots with far bigger win potential.
Quickspin slots with the highest volatility:
Yup, those two slots are beyond their own limits!
Max Win Potential
The video slot with the biggest max win recorded over 1 billion spins is Eastern Emeralds, where you can win up to 16,000x the total bet.
On Quickspin's first-ever (local) progressive jackpot game, Dragon Chase, the Grand Jackpot drops near €100,000 monthly and €10,000 daily!
The least rewarding Quickspin game in terms of max win is Genie's Touch, which only pays up to 362x the total bet. However, don't let that discourage you from playing as it's the overall experience and flow of the game that counts.
Here's a different look at the payouts.
What's the Best Probability of Hitting a Big Win?
What Quickspin online slot can trigger a 100x Epic Win more often?
Again, based on public facts the probability that you'll win over 100x your total bet is the highest in slots Tiger's Glory and Leprechaun Hills (partially because of their high variance!).
On the other hand, it's very unlikely that you'll hit a win that's over 100x your total stake in slots with the lowest probability, like The Epic Journey, where you need to be about 20x luckier to achieve that.
Quickspin Slots with Highest RTP
If you want to pick a Quickspin slot based on its long-term theoretical return to player or RTP then your best bet would be The Big Bad Wolf, which rocks the chart with a massive RTP of 97.34%!
RTP that really sucks is ironically tied to one of Quickspin's most popular slots: Spinions. It has the least attractive RTP of 96.05% (but very good payouts!).
What about paylines?
Quickspin Slots with Most Paylines
The game with the most paylines is called Phoenix Sun, which has 243-7,776 ways to win.
For "infinite" ways to win, check out Golden Glyph, which is their first reactor slot! And it's got a moving Wild with a progressive multiplier in the bonus:
Enjoy and stay tuned for more Quickspin news!